Zx10R News
News Dec 1st 2007
Ok guys I know its a bit late but here it is at last. ZX10R.co.uk was asked to provide some hairy backed hard nuts for TWO magazine to see which of the sports bike owners ruled the roost. I now let one of our riders/members tell the story of the 2 days we had with TWO magazine.
ZX10R.co.uk members are 'Turf Wars' Winners!
The ZX10R is king of the litre sports bikes. Official!!!!!!!!
On August 11th this year, TWO magazine invited riders of ZX10r's to step up the 'Turf Wars' challenge to see which of the four jap 1000cc machines (R1's,Gsx-R1000's,Blades & ZX10R's) and their riders would be crowned KINGS.
Not only did we have a chance to win, but we got ourselves into a monthly motorcycle publication. Twice!
The challenges were hillarious, ranging from running up hills and press-ups in full riding kit to general knowledge questions. Oh, and eating cheesecake while wearing a helmet and gloves! 
GRNINJA rounded up members to challenge the GSX-R1000 blokes, as the R1's were knocked out previously by the Blades.
Well after the heroic efforts of GRNINJA and his team we thrashed the Gixxers to go into the final , at 'Bruntingthorpe proving ground' on the 8th October.
We were up agaist the 'Blades' for this one. And as before GRNINJA  rounded up willing volenteers to which was such a turn out in suport of 'ZX10R.co.uk ' we out numbered the blades nearly twice their number!
This was a walk in the park for us. With such challenges as wheelies, top-speed runs, drag races and knee-downs.(and running and eating challenges!)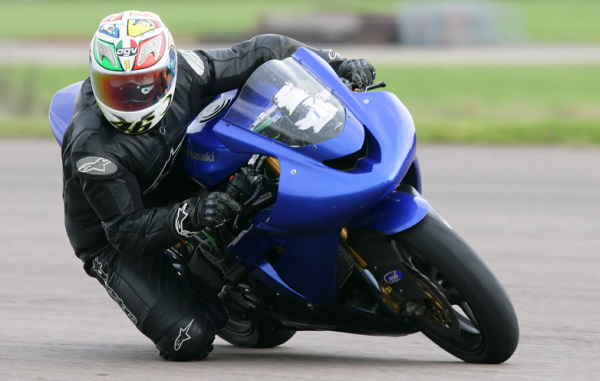 Our riding spoke for itself and we were crowned 'Kings of the Turf Wars'.
We are proud of what our members achived that day, not only for the ZX10R but most importantly for this forum.
KAWASAKI - NINJA - H2R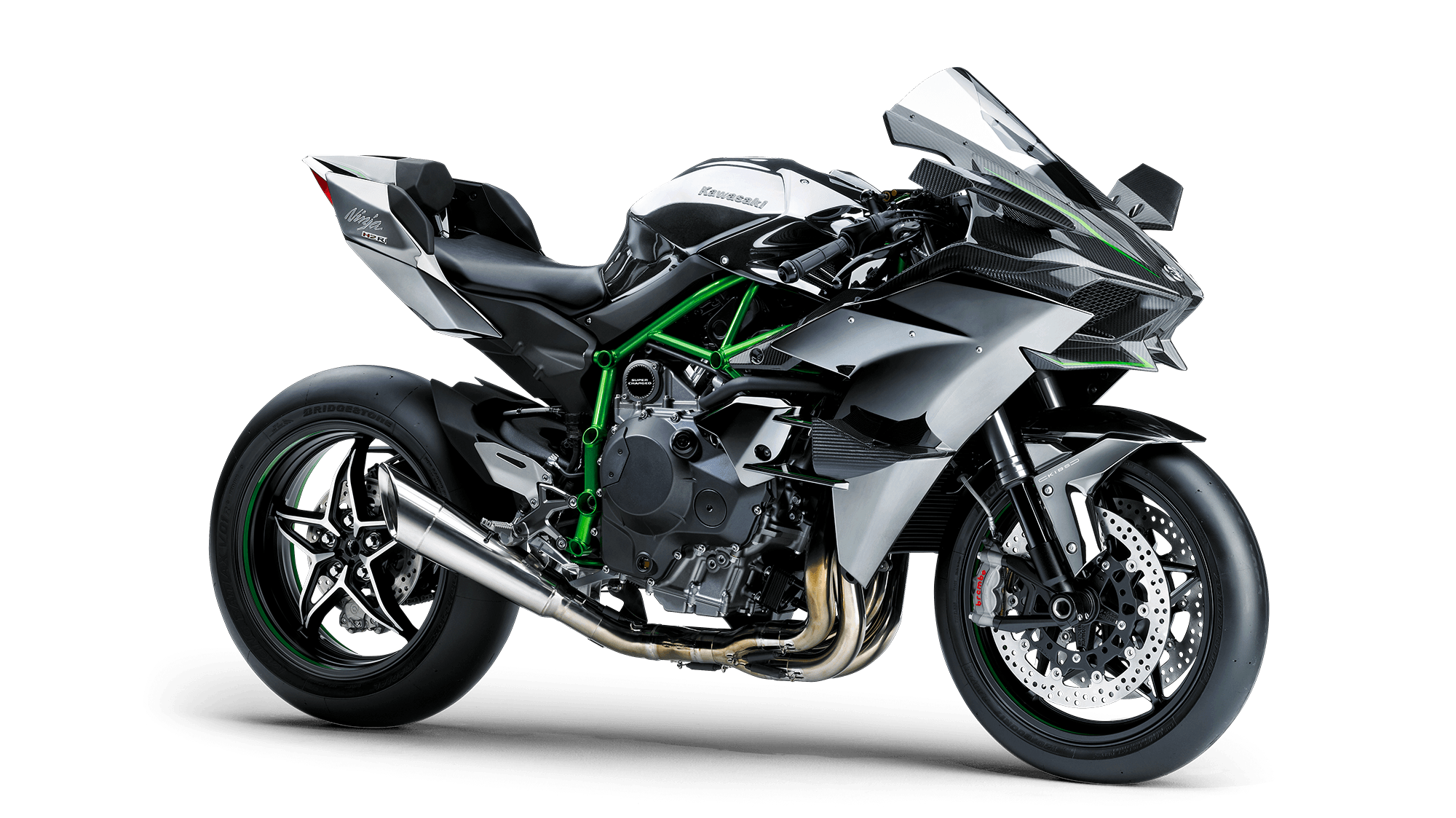 BUILT BEYOND BELIEF
The Kawasaki Ninja H2R hypersport motorcycle is an engineering marvel, made possible only through the sourcing of technological expertise from multiple divisions of Kawasaki Heavy Industries, Ltd. (KHI). The result of this unprecedented collaboration is a system of carefully crafted premium components that work in concert to create an unbelievably powerful machine—one that's more than worthy of the legendary H2 name.
IN-HOUSE-DESIGNED SUPERCHARGER • Chosen for its high-rpm performance, the centrifugal-type supercharger is incrediblyefficient at compressing air (at up to 2.4x atmospheric pressure) while minimizing the amount of heat created. • As a result of the supercharger's efficiency, no large, heavy intercooler was requiredto cool the compressed air. • The supercharger was designed to match the all-new engine, allowing high-efficiency operation over a wider range of conditions than could be provided by any other typical automotive supercharger.
SUPERCHARGER IMPELLER• The complex shape of the impeller is 3D machined from forged aluminum for highprecision and durability. • The impeller spins at 9.2x speed of the crankshaft, reaching speeds of nearly 130,000 rpm, pumping a capacity of over 200 liters of air per second into the engine
THE PLANETARY GEAR• Designed using technology from KHI's Aerospace Company, the planetary gearis incredibly compact and efficient at transferring power.• The planetary gear runs off power from the crankshaft, driving the impeller (via a "step-up" gear) to incredibly high rpm.
ALL-NEW 998cc IN-LINE FOUR-CYLINDER ENGINE• The all-new engine was painstakingly crafted to endure the extreme stress from the power created by a supercharger. • Cast (rather than forged) through a unique process, the pistons of the Ninja H2Rare lightweight—yet strong—and able to withstand extremely high temperatures. • The precision-honed combustion chamber is complemented by a flat piston crown—inspired by technology from KHI's Gas Turbine & Machinery Company—thathelps prevent engine knock.
PREMIUM PERFORMANCE • Surrounding the Ninja H2R's high-output engine are a multitude of premium, high-performance components, selected specifically for unmatchable performance at track speeds.
FULLY ADJUSTABLE KYB® RACING SUSPENSION • For the first time ever on asphalt, The KYB AOS-II (Air-Oil-Separate) cartridge fork is usedfor providing silky-smooth initial action complemented by strong damping. The front fork is fully adjustable for compression and rebound damping, as well as preload. • The fully adjustable KYB shock offers incredible performance, due in part to Uni-Trak® linkage that offers excellent feedback to the rider.
BREMBO® BRAKES• Top-shelf Brembo brake components were chosen and tuned specifically for immediate braking response. In the front, two massive 330mm Brembo semi-floating discs are gripped by dual radial-mount Brembo monobloc calipers for superb braking force. In the rear, a 250mm disc was chosen for strong performance.
WHEELS AND TIRES• The cast aluminum wheels were designed specifically for the Ninja H2R, and were created using analysis from Kawasaki's World Superbike team.racing slick tires for ultimate circuit performance.• The star-pattern 5-spoke wheels offer optimal rigidity for high-power performance. • The Ninja H2R comes equipped with high-performance Bridgestone® RACING BATTLAX
ADVANCED ELECTRONICS • Complementing the immense power of the Ninja H2R are several versatile electronic rider support systems that provide added control and confidence on the track.
KAWASAKI TRACTION CONTROL (KTRC) • Whereas many competitive traction control systems react to wheel-slip, this enhanced version of KTRC uses complex analysis to help prevent wheel-slip. • The new KTRC system features three modes, each consisting of three programmable levels, allowing riders to choose how heavily each mode intervenes during riding. • Modes 1 and 2 are tailored for maximum acceleration and performance, while mode 3 is optimized for more slippery conditions. The system can also be turned off completely
KAWASAKI LAUNCH CONTROL MODE (KLCM) • 3-mode KLCM provides unmatchable acceleration from a stop by electronically controlling engine output to minimize rear wheel-slip and front end lift.• Launch Control Mode allows the rider to launch from a stop with the throttle held wide open
ÖHLINS ELECTRONIC STEERING DAMPER• The Öhlins electronic steering damper adjusts damping based on a number of inputs.• At lower speeds, damping is lessened. As speed increases, steering damping increases for optimal performance.
LED ILLUMINATION• An elegant LED taillight is flanked by surface-emitting LED position lamps. • A full LED display features track-ready information such as a lap timer, supercharger boost indicator, coolant and intake air temperatures, and gear position indicator. • An elegant LED taillight is flanked by surface-emitting LED position lamps.
STUNNING AERODYNAMIC BODYWORK• The Intense Force design of the Ninja H2R is a product of functional beauty. Each and every angle, from the carbon-fiber wings to the trellis frame to the front fender, is designed to contribute unprecedented performance and style.
TRELLIS FRAME• Made from high-tensile steel, the trellis frame balances stiffnessand flexibility for top performance at track speeds. • The open design allows for much better heat dissipation—an essential consideration for such a powerful engine.
MIRROR COATED BLACK PAINT• Developed by Kawasaki, the mirror coated black paint of the tank, fairing, and seat is the first-ever on a mass-production automobile or motorcycle.• The multi-layer composite paint includes a layer of pure silver formed by a chemicalreaction, creating the mirrored effect.• Each layer of paint is carefully attended to by highly-skilled Kawasaki craftsmen.• In the shade, the dark base coat shows through the silver for a deep, 3D appearance. In the sun, the silver creates a brilliant metallic effect.
THE RIVER MARK• Reserved only for models of historical significance, the iconic Kawasaki River Mark is featured prominently on the front cowl.• The River Mark dates back to the earliest days of Kawasaki Heavy Industries, Ltd.,and was used on select motorcycle models in the 1960s.
News May 19th 2007
Its been some time since we've had some news to update you, so here goes. We had our first forum trackday 
together and all in all it was a great day, there was a 50th birthday celebration and good fun all round. 
We did have some unfortunate offs but nothing too major and all involved walked away with bumps and bruises. 
Focus Events at Mallory was a well organised event and we were given maximum track time with 7 x 20 minute 
sessions per group. We got some good video and still pictures, all will be availble to parties involved 
shortly. Heres to the next one at Silverstone.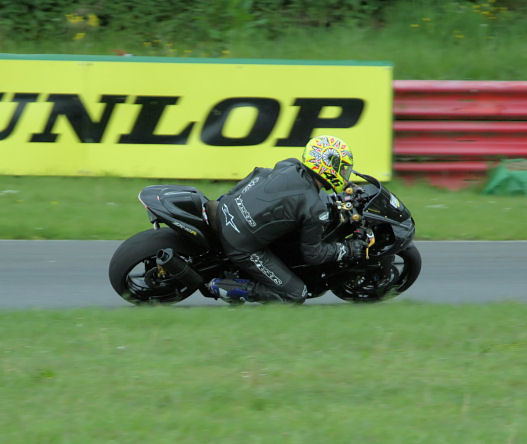 News Aug 6th 2007
So we did another Trackday with focused events at the Silverstone GP track. Finally we can open the legs of the ZX10R and with the huge hanger straight and the wide bends there was plenty of speed to carry around the track... So much fun was to be had that we are hitting Silverstone again on the 23rd of Aug. Here are a couple of member photos.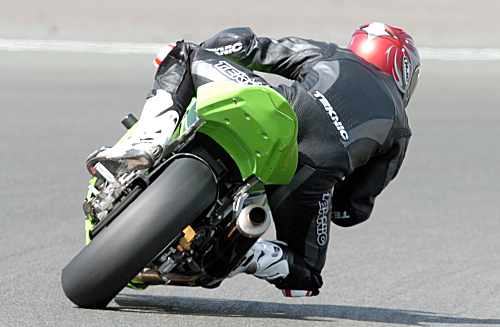 Heres a Photo of some one showing the power of the ZX10R